Internet Explorer 5.0 or higher is required to use Mystic Island.
Please Note: Our live technical support section has been implemented to allow you an easy way to contact our staff with questions or issues that you have. If you are having installation problems, please click the Support button in the left panel.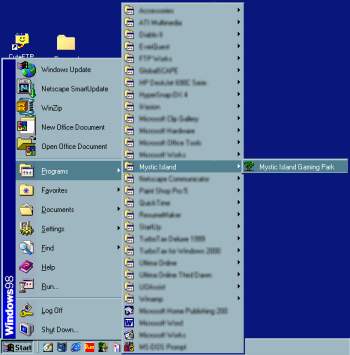 Important: After installing this software, you run it from the Windows Start Menu. Many other game sites run through your web browser, however ours does not. You activate Mystic Island just like you would activate a program you purchased in a store. Mystic Island will show up on your Programs list after you have successfully installed it.
File Information
Company:
Mystic Island
Version:
3.86b
Date created:
April 27, 2014
File size:
12.8MB
Minimum requirements:
Windows 2003/2008/XP/VISTA/7/8
License:
Free
Uninstaller included?:
Yes